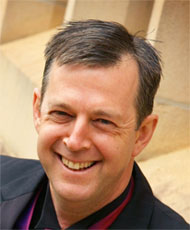 Whilst in my early 20's, I experienced an extremely stressful life. I became a father for the first time and while it should have been a happy time I soon realized I was not part of the long term picture and the relationship ended. I experienced a Kaleidoscope of emotions that I found increasingly difficult to manage. Over the next couple of years my physical and emotional health deteriorated. I was experiencing severe headaches, skin rashes and chest pain. And yet all my physical symptoms disappeared after one weekend of personal development. I was able to appreciate, firsthand the enormous impact 'inner work' had on the outer reality of my life. I was hooked.
At the time I was working as a power line worker and studying electronic servicing and engineering but I felt sure I was in the wrong place. Looking back my initial career choice was on the right lines. Only my calling was to work with power and energy lines inside the human body not in an electrical power plant.
After further self-exploration I trained in massage and was introduced to Kinesiology. I moved to Sydney started my Kinesiology training in 1994 and I've never looked back. I love what I do, I love helping others. Knowing that I am in the right place, living my purpose, aligned to my values and helping others to do the same gives me a huge sense of satisfaction and fulfillment with my life.
Now I work with people of all ages from babies with allergies to teenagers and adults looking for direction, to solve specific issues or simply to improve their health and well being. Over the past 20 years I've worked with over 2,500 clients from all walks of life from international musicians to elite athletes to business people and beyond. So far I've conducted some 13,500 individual sessions and helped people to address all types of challenges to live happier, healthier and more successful lives – on their terms.
My clinic is located in Sydney and Brunswick Heads, NSW Australia.